In this episode of The Golf Podcast we speak with special guest Dan Abrahams about his new book "Golf Tough." Dan is the lead psychologist for England Golf, as well as a former touring professional golfer, and PGA coach. We pick Dan's brain to dig up a few highly actionable tips and strategies you can use to improve your game and become "Golf Tough" yourself!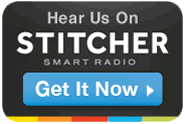 In this Show You Will Learn:
What it means to be "Golf Tough."
Why and how to "practice with a purpose."
The importance of keeping your golf statistics.
Why "negative thinking" isn't always bad and how to turn it into "effective thinking" instead.
And much more!
Listen to This Week's Show:
Note: please excuse some of the audio difficulties during this week's show.  We encountered a handful of internet connectivity problems reaching out across the ocean to Dan, but we left it all in the show because we didn't want to cut out any of the great content.
Podcast: Play in new window | Download | Embed
Subscribe: Apple Podcasts | Android | RSS | More
Links From This Week's Show
We want to send out a special "thank you" to Dan Abrahams for taking time to join us on the podcast. Be sure to check out Dan's links and book and let us know what you think in the comments below.
Thanks as always for listening!
---