Are you ready to take the 3 Club Challenge? The rules are simple, play 9 holes with any three clubs in your bag. The trick is, you can only use three clubs.
In this episode of The Golf Podcast hosts Frank & Mike discuss their recent 9-hole round in which they took the 3 Club Challenge.  You'll be surprised just how much you can learn about your golf game with this fun little test.
Remember to share your own experience taking the 3 Club Challenge by tagging your social media posts with #golficity3clubchallenge.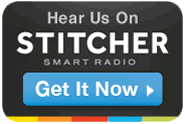 In this Show You Will Learn:
Why the 3 Club Challenge can bring a lot of perspective to your golf game.
How to take the 3 Club Challenge without spending too much on a round of golf.
Plus much more.
Listen to This Week's Show
Links from This Week's Show:
This Week's Show Sponsors:
USGA: You may know the USGA mostly for its championships.  BUT…did you know the USGA is working to modernize golf's rules by making them easier to understand and apply?  Discover more at USGA.org.
Atlas Premier: It's time to upgrade your wardrobe!  Atlas Premier is the next generation of golf apparel. Visit AtlasPremier.com and use promo code GOLFPODCAST for 20% off your next order!
Revant Optics: Scratched sunglasses getting in the way of your golf game? Don't buy new shades, just replace the lenses. Revant Optics offers high quality replacement lenses for any brand starting at just $24.  Plus, golf podcast listeners can get 20% off your order by using coupon code GOLF at checkout. Visit RevantOptics.com/GOLF for more.
Thanks for tuning to The Golf Podcast!
---
Podcast: Play in new window | Download | Embed
Subscribe: Apple Podcasts | Android | RSS | More
---