You probably already know that launch angle and swing speed are two key components of a powerful drive. But did you know that the "optimal" launch angle varies quite a bit from player to player?
In this episode of The Golf Podcast, hosts Frank & Mike will show you how to find your optimal launch angle to help prevent you from losing distance on drives that are launching to high or to low.  We'll also discuss three small adjustments you can make to maximize your launch angle efficiency.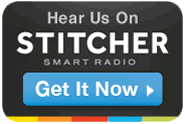 In this Show You Will Learn:
Why there is no "perfect" launch angle that can be applied to all golfers.
A few signs that indicate something is wrong with your launch angle.
Three mechanical adjustments you can make to maximize your launch angle efficiency.
Equipment changes you might want to consider to help improve your launch angle.
Plus much more.
Listen to This Week's Show
Links from This Week's Show:
This Week's Show Sponsors:
USGA: You may know the USGA mostly for its championships.  BUT…did you know the USGA is working to modernize golf's rules by making them easier to understand and apply?  Discover more at USGA.org.
Atlas Premier: It's time to upgrade your wardrobe!  Atlas Premier is the next generation of golf apparel. Visit AtlasPremier.com and use promo code GOLFPODCAST for 20% off your next order!
Bear Mattress: Stop spending thousands on those so called "premium" mattresses. Bear Mattresses are eco friendly, comfortable, and supportive and get this, every size is under $1000! Check out BearMattress.com for more and use promo code GOLFPODCAST to get $50 off your order.
Thanks for tuning to The Golf Podcast!
---
Podcast: Play in new window | Download | Embed
Subscribe: Apple Podcasts | Android | RSS | More
---