The rough is meant to challenge your skills and one of the best weapons you have for combating this hurdle is making a smart club choice.
In this episode of The Golf Podcast hosts Frank & Mike discuss the effects the rough has on the physics of your ball flight and how to make small changes in your club selection to give yourself the best possible outcome from the long grass.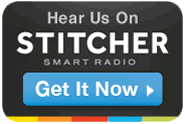 In this Show You Will Learn:
Why it's important to first understand your club distances from the fairway before making adjustments for the rough.
How the rough leads to less spin and a flatter ball trajectory.
A few good rules of thumb to consider whenever you're in the rough.
Plus much more.
Listen to This Week's Show
Links from This Week's Show
Equipment: Check out TwoGuysWithBalls.com for killer deals on second-chance golf balls. Plus you can use coupon code "golficity" now through 12/31/17 to get an additional 10% off your order!
This Week's Show Sponsors:
USGA: You may know the USGA mostly for its championships.  BUT…did you know the USGA is working to modernize golf's rules by making them easier to understand and apply?  Discover more at USGA.org.
NakedWines.com: If you like wine then you can't pass up this exclusive deal for listeners of The Golf Podcast.  Simply visit NakedWines.com/golf to get a $100 voucher towards your first order!
Thanks for tuning to The Golf Podcast!
---
Podcast: Play in new window | Download | Embed
Subscribe: Apple Podcasts | Android | RSS | More
---