With over 1,000 vendors the PGA Merchandise Show in Orlando Florida is by far the biggest golf equipment and apparel show on earth.
This week on The Golf Podcast hosts Frank & Mike recap their trip to Orlando and include some of their favorite highlights from the show.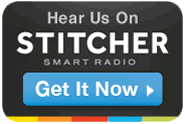 In This Show You Will Learn:
What were our favorite and least-favorite parts of the 2018 PGA Merchandise Show.
Things we plan to do differently next year.
Plus much more.
Listen to This Week's Show
Watch This Week's Vlog:
Support this Week's Sponsors
Health IQ uses science & data to secure lower rates on life insurance for health conscious people including runners, cyclists, strength trainers, vegans, and more. Learn more and get a free quote at healthiq.com/Golficity
Stop wearing shirts that don't fit and start looking your best with a custom fitted shirt.  Go to propercloth.com/golf and enter gift code GOLF to save $20 on your first shirt. Do it today!
If you have an extra minute, please go to EARSURVEY.COM to take a very short anonymous survey about today's episode
Thanks for tuning to The Golf Podcast!
---
Podcast: Play in new window | Download | Embed
Subscribe: Apple Podcasts | Android | RSS | More
---