Golf trick shot artist Ryan Rustand, better known as Coach Rusty, has been absolutely lighting Instagram up with his amazing juggling skills.  In this week's episode of The Golf Podcast we chat with Coach Rusty about how he got started with the game and what it's like performing his trick shot shows in front of huge audiences.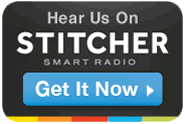 In This Show You Will Learn:
How Ryan got his start doing golf trick shots on Instagram
Why Ryan once said that the best thing to happen to him was not being good enough at golf.
Plus much more.
Listen to This Week's Show
Watch This Week's Podcast on YouTube:
Support this Week's Sponsors
Health IQ uses science & data to secure lower rates on life insurance for health conscious people including runners, cyclists, strength trainers, vegans, and more. Learn more and get a free quote at healthiq.com/Golficity
Thanks for tuning to The Golf Podcast!
---
Podcast: Play in new window | Download | Embed
Subscribe: Apple Podcasts | Android | RSS | More
---