Hitting it fat? If so, we have the fix for you. Tune in to this episode of The Golf Podcast where we'll be discussing the four most common reasons why golfers hit behind the ball.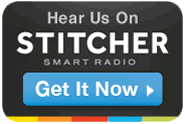 In This Show You Will Learn:
Why a great ball strike all starts with good balance.
How to make a strong turn, rather than a slide, towards the ball.
Why you need to trust the loft of your irons.
Plus much more.
Listen to This Week's Show
Links from This Week's Show:
Golficity Gives Back
It's the season of giving and that's why we're kicking off a new program we're calling Golficity Gives Back.  This is our chance to bring awareness to some of our favorite charities.  This year, we're working with charity: water to help bring clean water to those in need.  Donate to our campaign here and Golficity will kick in a dollar-for-dollar match up to the first $500 donated before December 31st, 2017.
Support This Week's Sponsors
RX BAR: This episode is sponsored by RXBAR, the whole food protein bar made with a few simple, clean ingredients, which all serve a
purpose. Join the RX BAR revolution and get 25% off your first order. Just visit RXBAR.com/golf and enter promo code: GOLF at checkout.
Thanks for tuning to The Golf Podcast!
---
Podcast: Play in new window | Download | Embed
Subscribe: Apple Podcasts | Android | RSS | More
---
Cover Photo via Flickr