Justin Thomas is using his week off from the PGA TOUR to handle some painful personal business…having his wisdom teeth removed.

It's a dental procedure a lot of 17 to 25 year-olds go though, but with JT's packed PGA TOUR schedule over the past few years no one can blame him for putting it off.
The good news is that JT is out of surgery and apparently feeling about as good as you can feel after having a few teeth yanked out.

Here's to a speedy recovery…feel better JT!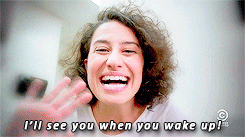 ---
Cover Photo via Instagram