Earlier this month the USGA announced a major shakeup including 100 proposed rule changes.  The purpose of the proposed rule changes has largely been to make the game friendlier and to speed up the pace of play.  But what do all these rule changes mean, and how can we better understand them?
To answer that question, we'll be speaking to Richard E. Todd, author of "The Golf Rules" series.  Richard has been following the USGA proposed rule changes closely and in this episode of The Golf Podcast he'll break down how the changes will work shot-by-shot.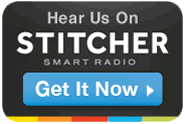 In this Show You Will Learn:
How, when, and why the newly proposed USGA rule changes will take effect.
Whether or not Richard Todd believes the proposed rule changes will be good for the game of golf.
How you can provide feedback to the USGA as they debate which rule changes will make it into the rule book and which won't.
[gard group='3′]
Listen to This Week's Show
Links from This Week's Show:
Richard Todd's Website: Find Richard's dedicated webpage for the proposed USGA rule changes here.
Richard's Books on Amazon: Shop Richard's books here.
This Week's Show Sponsors:
Impact Snap: The Impact Snap release trainer is one of the hottest training aids on the market and it's currently used by 20 of the Top 100 golf instructors.  This simple, portable device can be used anywhere and provides excellent feedback for teaching the proper release.  Find out more and order yours today by visiting ImpactSnap.com.
Thanks for tuning to The Golf Podcast!
---
Podcast: Play in new window | Download | Embed
Subscribe: Apple Podcasts | Android | RSS | More
---