If you're an amateur golfer you're not getting paid to play the game.  So why are you out there?  The correct answer is, to have fun!
So if that's the case, why is it that so many golfers loose site of having fun with their golf game?  Why is frustration such a common problem in the game of golf, and how can we put our anger aside and start enjoying the game again?
In this episode of The Golf Podcast hosts Frank & Mike will attempt to answer exactly those questions.  We'll talk about ways to change your perspective and start enjoying the game, even when you're playing at your worst.  Because after all, every golfer goes through a slump now and then!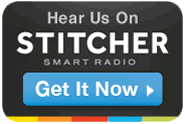 In this Show You Will Learn:
Why "accepting the challenge" and understanding that golf is a difficult game is so important to the way you play.
How to start letting go of your failure and celebrating your successes to grow your self-confidence.
Why it's important to "mix it up" occasionally and play with friends, or travel to new golf courses.
Plus much more.
Listen to This Week's Show
Links from This Week's Show:
This Week's Show Sponsors:
USGA: You may know the USGA mostly for its championships.  BUT…did you know the USGA is working to modernize golf's rules by making them easier to understand and apply?  Discover more at USGA.org.
Atlas Premier: It's time to upgrade your wardrobe!  Atlas Premier is the next generation of golf apparel. Visit AtlasPremier.com and use promo code GOLFPODCAST for 20% off your next order!
Bear Mattress: Stop spending thousands on those so called "premium" mattresses. Bear Mattresses are eco friendly, comfortable, and supportive and get this, every size is under $1000! Check out BearMattress.com for more and use promo code GOLFPODCAST to get $50 off your order.
Thanks for tuning to The Golf Podcast!
---
Podcast: Play in new window | Download | Embed
Subscribe: Apple Podcasts | Android | RSS | More
---