The thought of getting up and out of a deep greenside bunker is a scary one. In order to clear that tall bunker lip you need to get the ball up in the air quickly.
In this episode of The Golf Podcast hosts Frank & Mike discuss four tips you can employ to make sure your ball pops up out of the sand and lands safely on the green every time.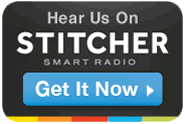 In This Show You Will Learn:
How to select the right club to help lift the ball in the air quickly.
Why you should "lay the face open" to maximize loft.
When to "put the hammer down" and make a powerful swing in the sand.
Plus much more.
Listen to This Week's Show
Links from This Week's Show:
Support This Week's Advertisers:
Real Vision: Special thanks to RealVision.com for sponsoring today's episode of The Golf Podcast. Basically, they get the smartest investors in the world and film them talking about their market insights and trade ideas. It's no wonder people have described RealVision.com as TED Talks for Finance. Go to RealVision.com/golf for more.
Thanks for tuning to The Golf Podcast!
---
Podcast: Play in new window | Download | Embed
Subscribe: Apple Podcasts | Android | RSS | More
---