Golf is a hard enough game on its own, so why are you throwing away so many strokes? Well don't be so hard on yourself, every golf wastes a stoke now and then, the key is avoiding these mental errors as often as possible.
With that in mind, this week on The Golf Podcast, Frank & Mike run down five mental game tips you can use to waste as few strokes as possible out there.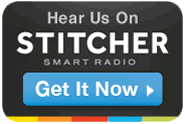 In This Show You Will Learn:
Why every golfer occasionally "wastes" a stroke.
How to avoid three putting from short range.
The importance of staying away from the short side.
Plus much more.
Listen to This Week's Show
Links from This Week's Show:
Support This Week's Sponsors:
Real Vision: Special thanks to RealVision.com for sponsoring today's episode of The Golf Podcast. Basically, they get the smartest investors in the world and film them talking about their market insights and trade ideas. It's no wonder people have described RealVision.com as TED Talks for Finance. Go to RealVision.com/golf for more.
Thanks for tuning to The Golf Podcast!
---
Podcast: Play in new window | Download | Embed
Subscribe: Apple Podcasts | Android | RSS | More
---