Ask any golfer for his or her course bucket list and there's no doubt you'll find Augusta National and Pine Valley in the mix. That's no surprise.
But the real question is, which one is on top?
The reason I pose this question is because year after year it seems that Pine Valley lands on top of Golf Digest's list of top golf courses. And yet, when you ask most golfers which of the two courses makes them want to sell a kidney for a tee time, the answer ususally ends with a trip down Magnolia Lane.
Case in point, we put out a quick poll on Facebook and Twitter and presented our followers with a binary decision…if you could only play one, which would it be?
Augusta National absolutely DOMINATED the polls.
If by some miracle, you were given the opportunity, which #golf course would you rather play?

— Golficity (@Golficity) January 4, 2019
And the comments only drive the point home even more:
Now don't get me wrong, this is not a dig at Pine Valley. I would give up my 7 iron permanently to play a round there and I'd probably have it as #2 on my own personal bucket list. But with Augusta being the clear favorite for so many golfers, why did Golf Digest bump it below Pine Valley again this year? I for one am going to need a better explanation.
After all, Augusta National plays second fiddle to no one! Just sayin…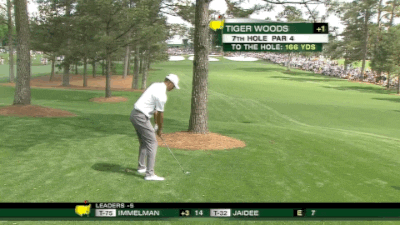 So what's your pick, and if you have a compelling reason to choose Pine Valley over Augusta I want to hear it, so post your take in the comments below.
---